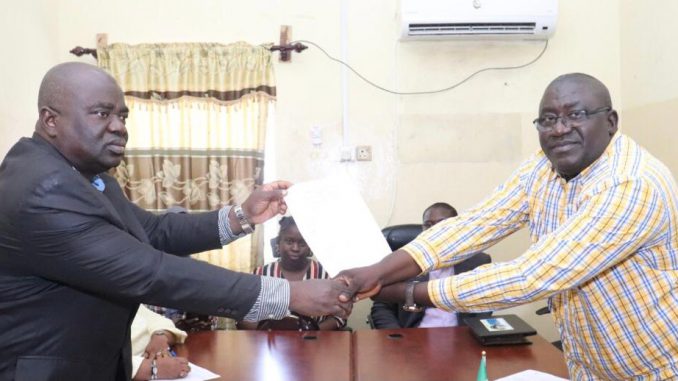 (*NCRA, Thursday 29 April 2021*) – In a bid to guiding and strengthening areas of collaboration between the two institutions, the Director-General of the National Civil Registration Authority (NCRA), Mohamed Mubashir MASSAQUOI has signed a memorandum of understanding (MoU) with the National Election Watch (NEW) at the Authority's Conference Room on Walpole Street, Freetown.
At the signing of the MoU, the DG of NCRA, Mohamed Mubashir MASSAQUOI said that the event was a sign of the National Civil Registration Authority formalizing its engagement with the National Election Watch.
"We have come a long way; we have had constructive engagements with NEW and we are of the opinion that the contribution of NEW in Civil Registration, Vital Statistics and Identity Management in Sierra Leone is very much valuable,"the DG said.
The DG on behalf of the Authority, expressed thanks and appreciation to the leadership of NEW for their continued support and collaboration in the activities of CRVS and ID Management beginning with the observation of the conduct of the nationwide Confirmation and Registration Exercise, commencing on 6th May through 28th July 2021.
Mr. MASSAQUOI further commended the leadership of NEW, noting that their work has added so much value and credence to what the NCRA is doing. He added that the NEW is a valuable partner to the NCRA and the Government of Sierra Leone as a whole.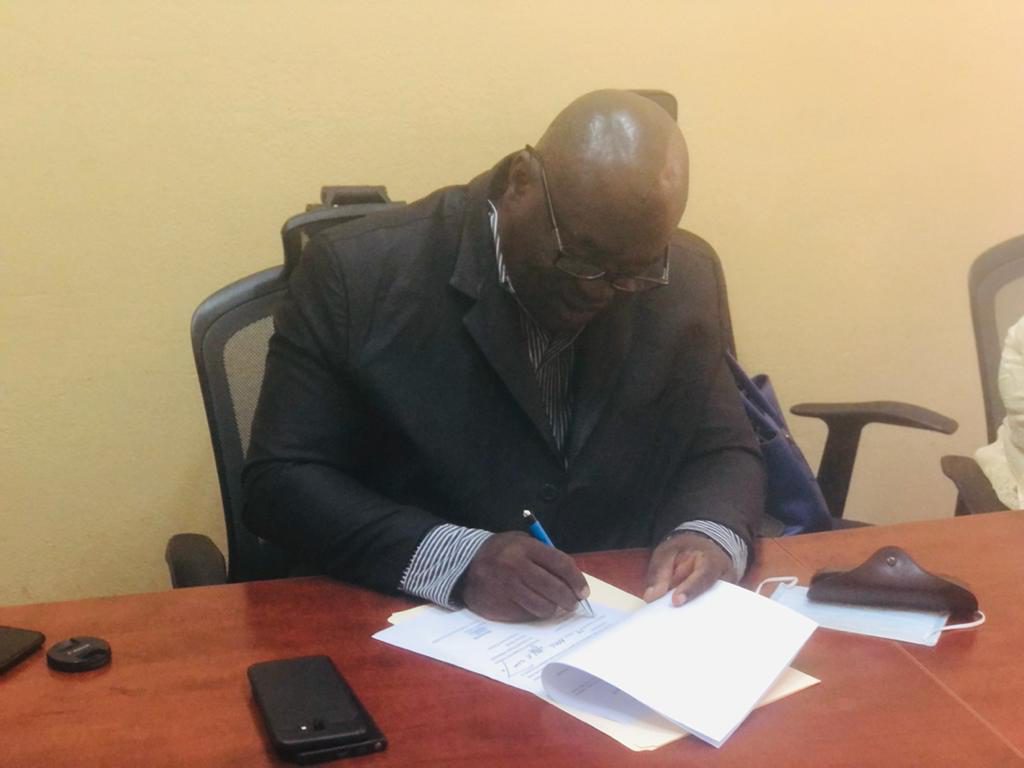 Appending his signature, the National Coordinator of National Election Watch, Rev. James Lahai mentioned that the ceremony speaks volume, that NEW has endorsed the relationship between the two institutions which has been cordial.
"We are today signing a Memorandum of Understanding with the NCRA guiding our relationship in terms of how we engage, interact, collaborate and relate to ensure that at the end of the day we have an accurate and credible data on the population of Sierra Leone," Rev. Lahai added.
The National Coordinator further said that for the fact the NCRA has been mandated by law to register all vital statistics in the country, makes it the central hub of data on the population of this country.
The appending of signatures on the MoU by the NCRA DG and the NEW National Coordinator climaxed the ceremony.
IEC DIRECTORATE, NCRA