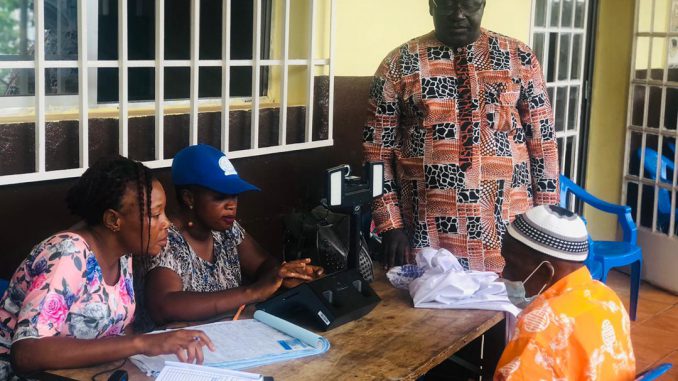 Today, the Director-General of the National Civil Registration Authority (NCRA), Mohamed Mubashir MASSAQUOI paid an on-the-spot visit to the NCRA Kingtom Center to conduct an assessment of the impact of the ongoing nationwide Government Pensioners Verification exercise.
The visit, among other things, was to follow up and have a feel of how data is being captured and managed in the field.
Mr. MASSAQUOI also witnessed first-hand, the capturing and verifying of the personal details of pensioners.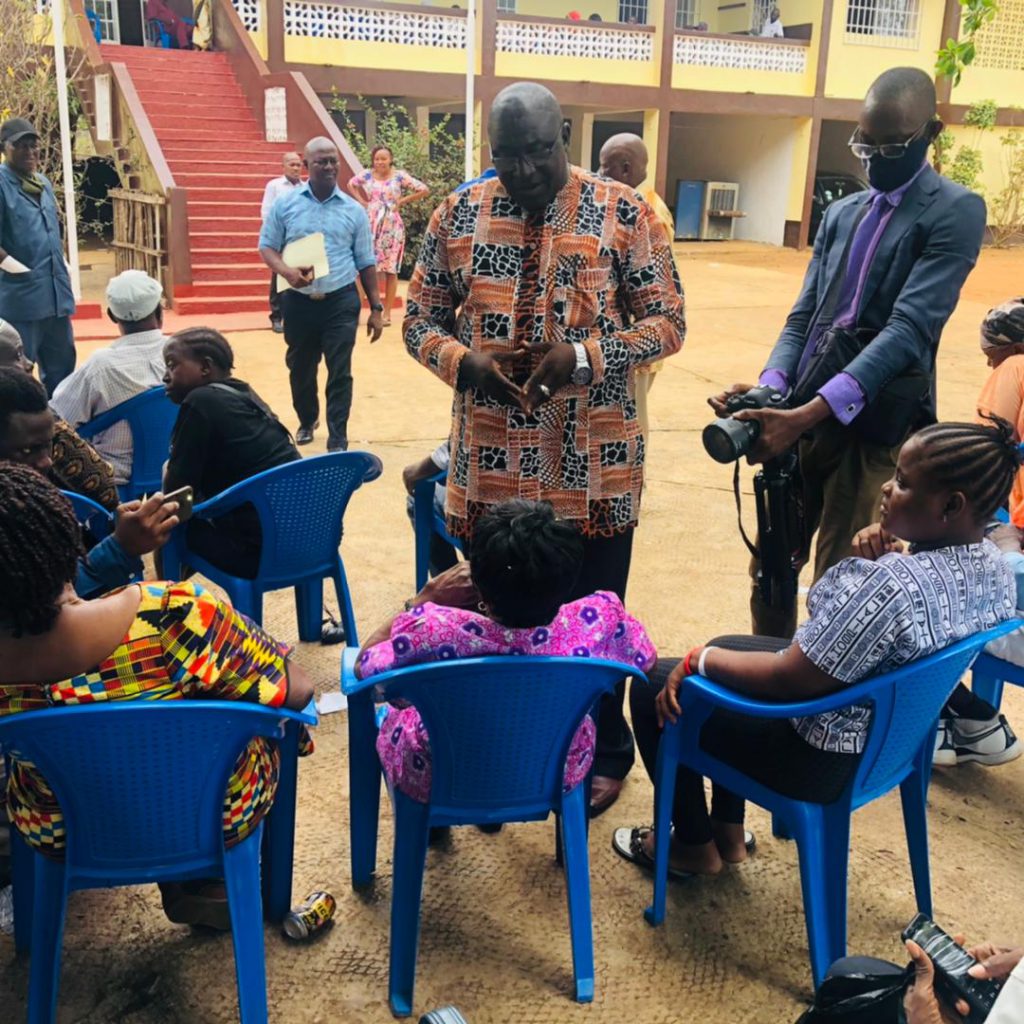 The DG admonished pensioners to exercise patience by ensuring that they go through the process of verifying their personal details and to continue to have trust in the NCRA.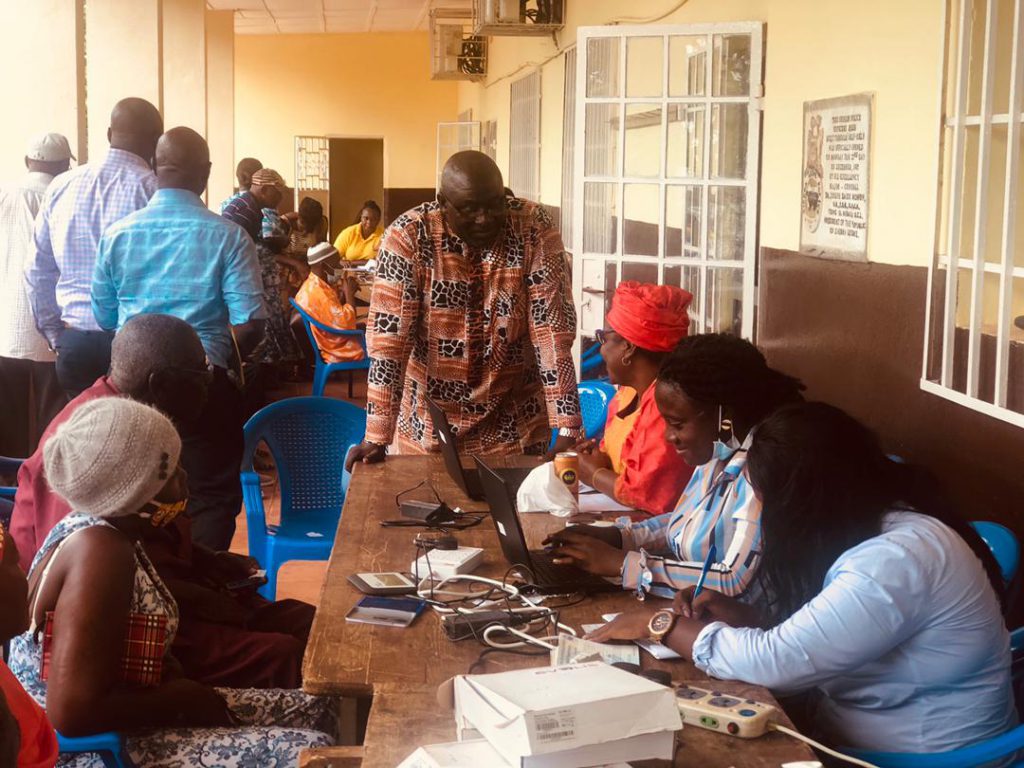 He thanked the NCRA staff for their effort in the process and encouraged them to continue to demonstrate professionalism, credibility and transparency in the course of their duties.
IEC DIRECTORATE, NCRA