(Freetown, Wednesday 13th October, 2021) – The National Civil Registration Authority (NCRA) has held a meeting with Stakeholders involved in the management of Civil Registration and Vital Statistics in the country to discuss issues related to Statelessness and Migrants living in Sierra Leone at the Ministry of Internal Affairs Conference Hall, Gloucester Street, Freetown.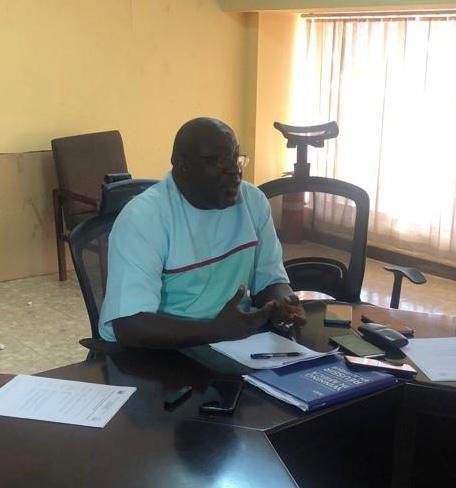 Addressing participants at the meeting, the Director-General of the National Civil Registration Authority (NCRA), Mohamed Mubashir MASSAQUOI who was the chairman of the meeting underscored the importance of meeting with stakeholders present to map out achievable ways of capturing migration and stateless residents in the country.
"Today, through this consultation we will be able to bring out or agree on issues in terms of categorizing those people with unknown origin and identify documentations that will be required to record them," the DG said.
He added that it was also to engage government institutions, Civil Society Organizations and Development Partners to work out documented procedures and to look at the legal framework involved in recording and accounting for people who are stateless in Sierra Leone. He mentioned that it is one conscious effort government is making in ensuring that everyone residing in the country is identified and accounted for.
The DG announced that through the International Organization for Migration (IOM), the NCRA has had a competent and renowned consultant in the person of Anette Banga Forsingdal whose experience goes beyond handling stateless issues in Sierra Leone.
Mr. MASSAQUOI thanked the IOM, UNICEF, and UNDP for their commitment towards supporting government in implementing the United Nations Legal Identity Agenda (UN-LIA) in Sierra Leone.
"We have succeeded in conducting the Country Assessment on CRVS, Strategic Plan (2019-2024), and I am sure we will all succeed in doing this," the DG assured.
He assured the gathering that government is committed in making that its account for everyone in the country (citizens and foreign residents).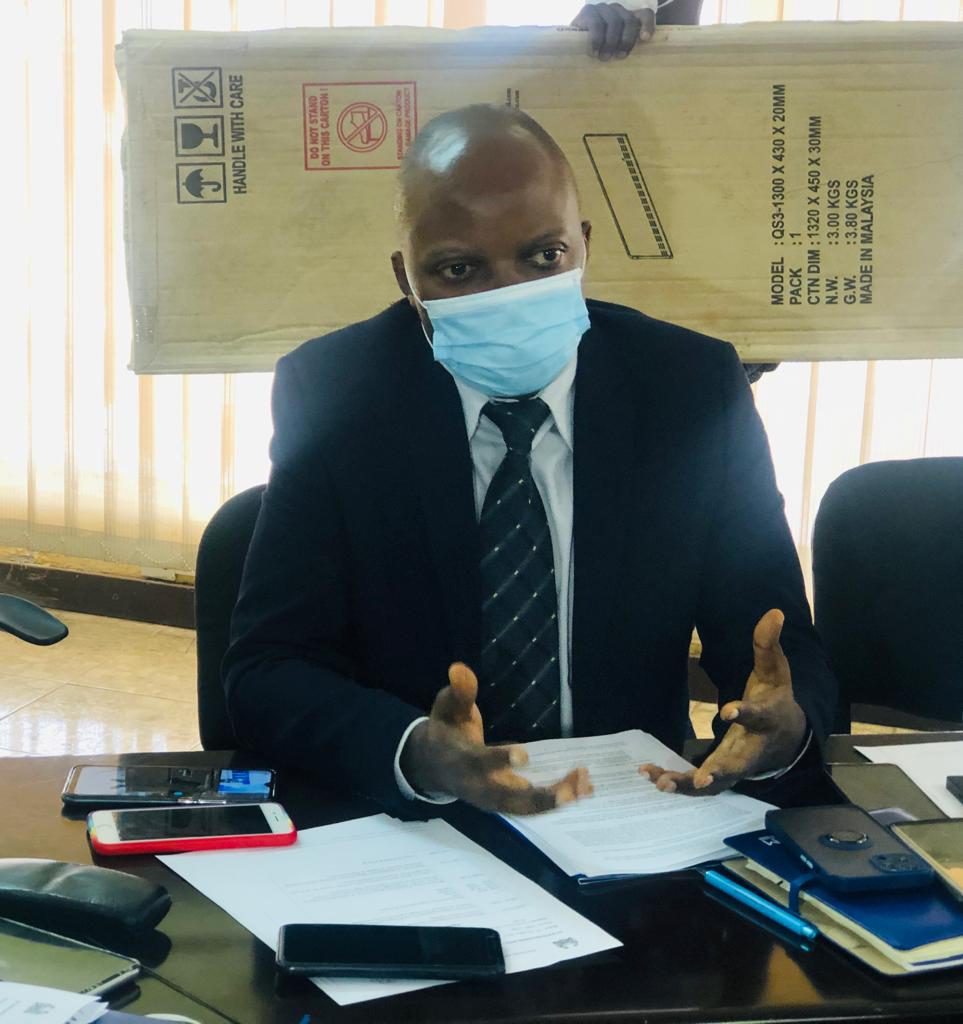 Dr. James Bagonza, Head of IOM in Sierra Leone thanked participants present for attending such an important meeting that is of national importance.
"We are very keen and passionate when it comes to discussions bordering on people who are migrants and stateless in this country. It is important that they are taking into account in terms of civil registration," he said.
He noted that it is very much important on their path to have a frank discussion in identifying migrants and stateless people and to know where they are and the obstacles they faced in terms of acquiring legal documents.
He said that legal identity is very much important and hoped that people understand it importance as it identifies the individual's personal and also allows access to social services.
"As a collective UN system, legal identity Agenda is something we are looking towards improving in Sierra Leone," Dr. Bangoza said.
He assured the DG, government and the people of Sierra Leone of his Organization's commitment in supporting civil registration in the country.
The Child Protection Specialist of the United Nations Children's Fund (UNICEF), Stefano Schwarz commended government institutions for such an important move to engage in discussions that are germane to identifying issues related to migrants and stateless persons in the country.
He said it will be of importance to UNICEF that they understand from the stakeholders point of view the requirements of registering stateless persons and what could also be the possible barriers and bottlenecks in accounting for them.
He noted that UNICEF is not only looking at stateless children but people who are also undocumented in the country.
The Programme Manager, Relief and Resettlement Unit at the National Commission for Social Action (NaCSA), Farama J. Bangura highlighted that they have supported activities on statelessness in collaboration with the NCRA, IOM and the Ministry of Internal Affairs notably the Immigration Department. He added that the mandate of NaCSA is to support humanitarian interventions, especially refugees in the country.
He emphasized the importance of the meeting by stating "it is very good that we consult each other to see how best we can promote the need for our persons of concern are documented."
He announced that beginning on the 31st of October,2021, his institution is going to close refugees' cooperation for the remaining refugee population in the country, with an estimated figure of 393. He noted that they have signed a Memorandum of Understanding (MoU) with the Immigration Department to ensure that they provide residential permit to those persons of concern.
Mr. Bangura informed participants that they had advocated for funds through UNHCR to enable them provide birth certificate to their persons of concern who are locally integrated refugees. And at the same time, NACSA was also closely working to ensure that persons without documents residing together with refugees are also targeted so that they can be provided with legal documentations.
He disclosed that through UNHCR, NaCSA has provided funds to adopt the National Action Plan on statelessness and that NCRA and IOM contributed greatly by providing birth certificates to persons of concern after the adoption of the National Action Plan on Statelessness.
"By next week, we are going to distribute those to targeted persons in the Western Area, Southern and Eastern Regions," he said.
Mr. Bangura further assured the DG and all present that NaCSA is in readiness to ensure that any vulnerable identified migrant and refugee or any other person of concern are mainstreamed or included into their National Program of Activities.
The Programme Specialist-Governance of the United Nations Development Program (UNDP), Josephine Scott-Manga said that her colleagues from the UN system stand ready to support the process to it conclusion.
She noted that UNDP will continue to support strengthening civil registration within Sierra Leone.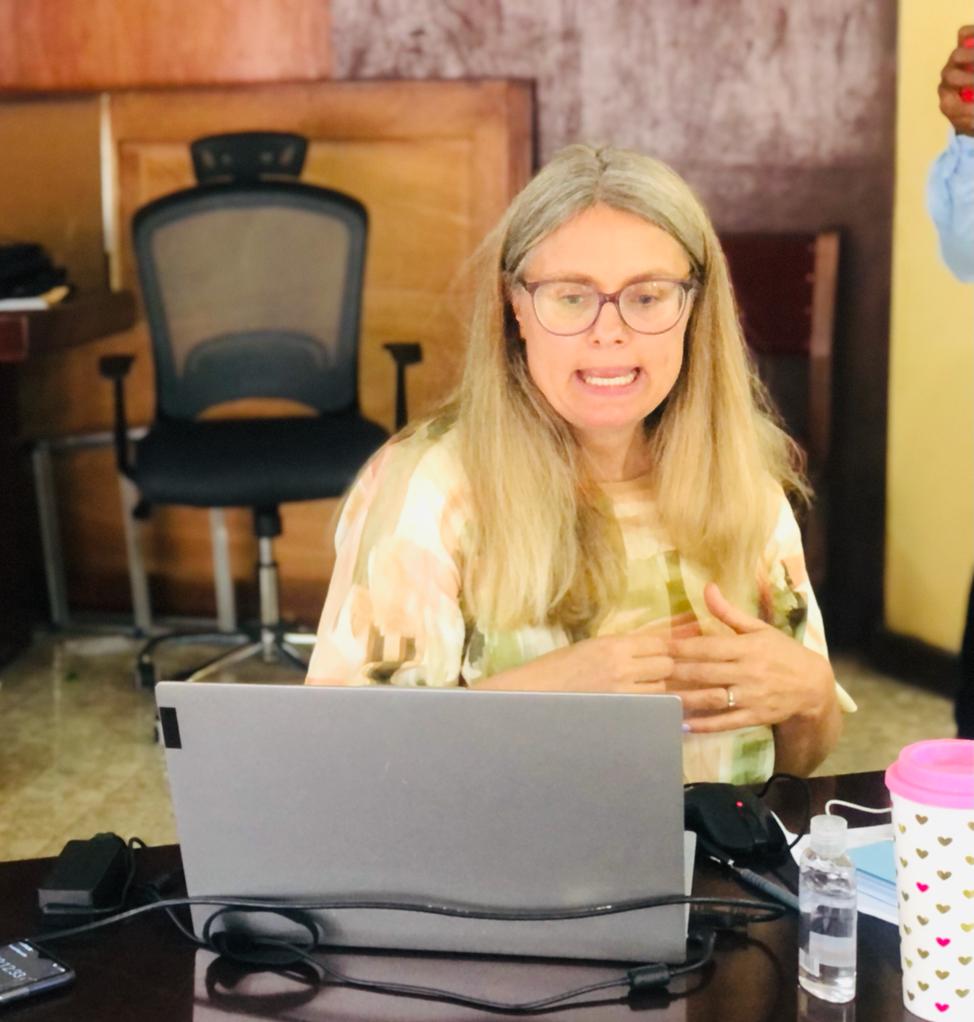 In her presentation, the consultant hired by IOM, Anette Bager Forsingdal defined statelessness as someone who is not considered as a citizen by any state under the operation of the law.
She stated that her job was to come up with a standard operational procedure (SOP) to guide the pathway of registering stateless persons in Sierra Leone.
She said that they have been looking at new legislation to see how they can make it more explicit in ensuring that people who are at the risk of statelessness or stateless situation in Sierra Leone are documented and accounted for.
Contributions were made by various participants on how stateless persons can be identified and documented in the country.
Present at the meeting were: the UNDP, UNICEF, NaCSA, IOM, the Sierra Leone Police, Don Bosco Fambul, Civil Society Organizations and the Media.
©IEC DIRECTORATE, NCRA