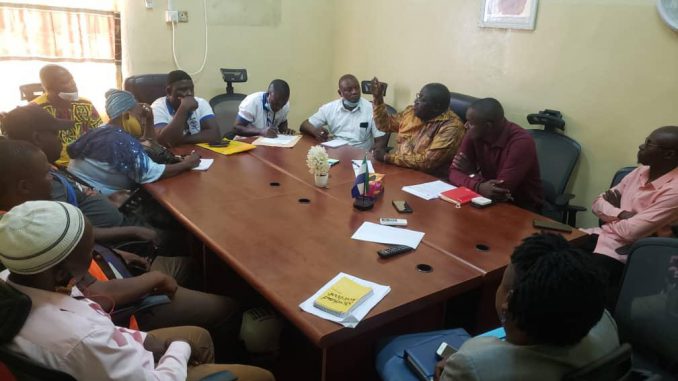 (*NCRA, Monday 26 April 2021*) – The Director-General of the National Civil Registration Authority (NCRA), Mohamed Mubashir MASSAQUOI has engaged Heads of Informal Sector Association/Union (Kekes, Bike, Drivers Union, Traders Union and the Sierra Leone Market Women Association) on the importance and benefit of the upcoming Confirmation and continuous Registration Exercise at the Authority's Conference Room, on Walpole Street, Freetown.
In his welcome address, the DG expressed thanks and appreciation to all for giving their time by answering to such an important national call within a short notice.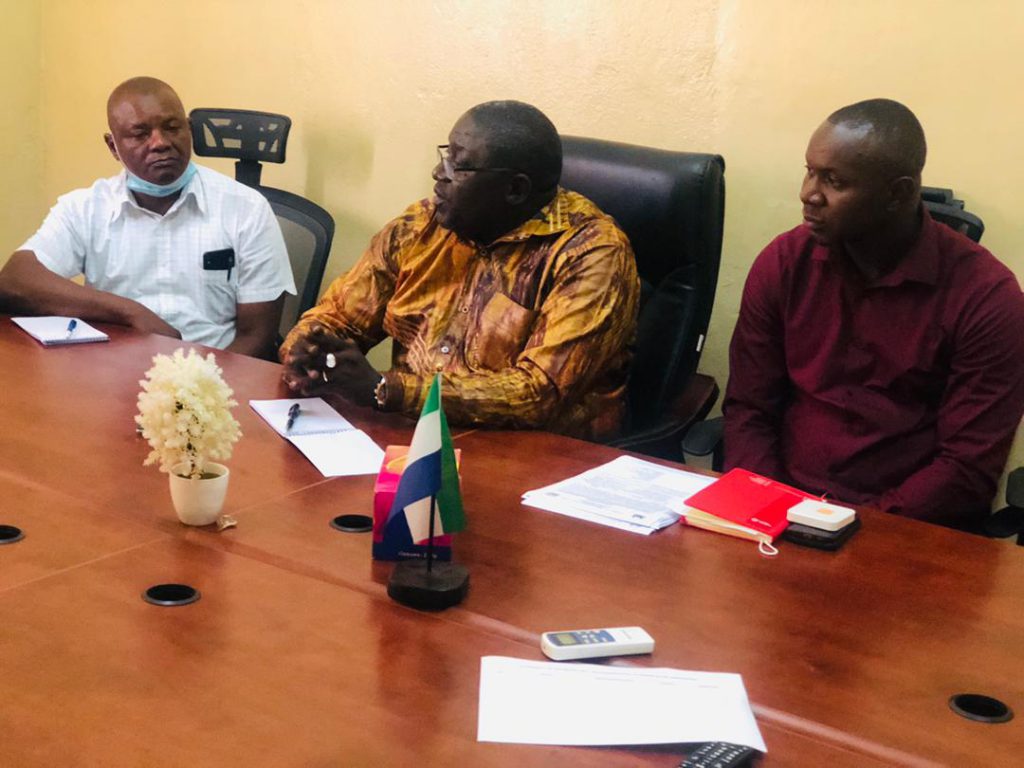 Explaining the rationale of the meeting, Mr. MASSAQUOI informed the participants that it was to engage heads of various associations/unions that constitute a bulk of the country's population to see how the NCRA can collaborate with them in ensuring that their constituents across the country understand the importance and benefit and fully participate in the Confirmation and Registration exercise. He added that their collaboration and support in making sure that they educate and sensitize their constituents on the said activity cannot be overstated.
The DG informed them that the NCRA among others things, is mandated by law for the registration and issuance of National Identity card to every resident in Sierra Leone. He further said that the exercise will serve as the primary basis of developing and maintaining the National Civil Register of all Citizens and Non-Citizens resident in Sierra Leone.
Mr. MASSAQUOI maintained that the need for 'Keke Riders,''Okada Riders' and 'Motor Drivers to confirm or register with the NCRA is very much crucial  as the issuance of licenses by the Sierra Leone Roads Safety Authority is contingent on having the National Identification Number (NIN) that is being generated by the NCRA. He added that the NIN can only be generated for those that have registered with the Authority. He therefore urged the various heads and representatives of the Informal Sector to encourage their constituents to participate during the exercise.
He encouraged all to ensure that they mobilize their constituents during the course of the exercise.
The President of Motor Drivers and General Transport Workers Union, Alpha A. Bah commended the NCRA DG for engaging them on such an important national issue that is directly of benefit to them. He assured the DG of his Union's commitment to supporting the exercise throughout.
The Secretary General of the Sierra Leone Women Association, Haja Rabiatu Conteh who doubles as the National Secretary General of Traders Union, applauded the DG's effort to involve them in such a national issue. She pledged her commitment to the DG in ensuring that the message reached the four corners of every market across the country.
Other representatives also committed themselves to supporting the NCRA during the exercise.
IEC DIRECTORATE, NCRA