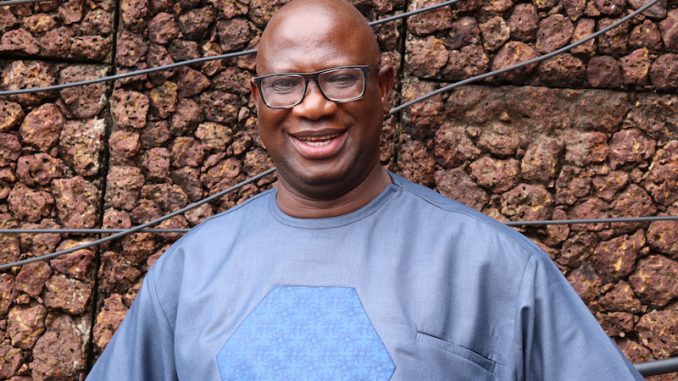 Sorie Fofana, one of Sierra Leone's seasoned and accomplished journalists is the new National Civil Registration Authority's Board Chairman following the demise of the former Chairman Mrs Sia Elizabeth Tongu who passed away on 14th June, 2022.
The Sierra Leone Parliament approved the new NCRA Board Chairman's appointment Thursday, August 4.
"It's another unique opportunity provided to the Management and staff of the NCRA by H.E President Bio to have a dynamic, experienced and highly respected man like Mr. Sorie Fofana to serve as Chairman of our Board. Mr. Fofana's experience will add value to our work and the support we receive from other existing members of the Board with varying backgrounds and experience", NCRA Director General Mohamed Mubashir MASSAQUOI said Thursday after the Parliamentary approval.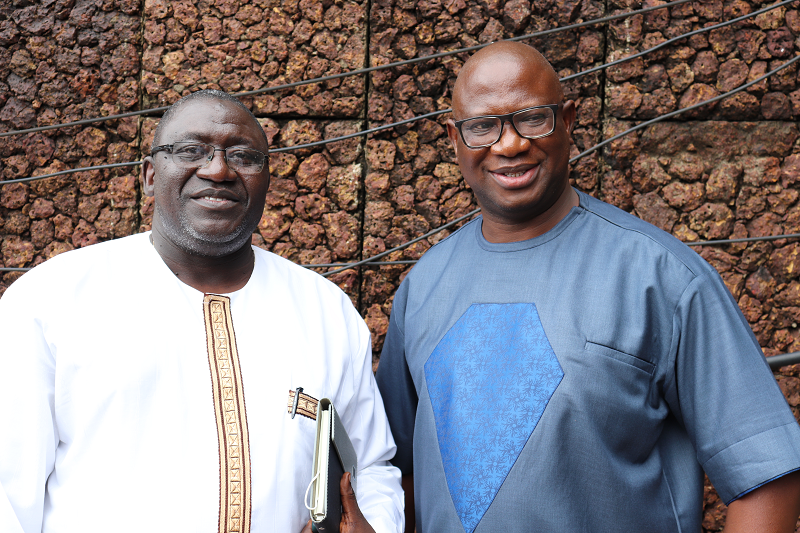 NCRA Director General Mohamed Mubashir MASSAQUOI (left) congratulates the new Board Chairman, Sorie Fofana (right) after August 4 Parliamentary approval.
The DG said his leadership will cooperate with Fofana and the other Board members in the discharge of the NCRA mandate. "O Sorie, as I have fondly called him for over two decades, is a friend and brother and we both share many commonalities. I congratulate him!", MASSAQUOI said.
Asked how he received the news of his appointment, Fofana said "I was very excited because of the confidence reposed in me by His Excellency President Dr Julius Maada Bio". The Chairman said his priority in the first few months will be to work with the Management in ensuring that every citizen and non-citizen resident in Sierra Leone got registered and those eligible are issued National ID Cards. He said civil registration is essential and it is important for vital statistics/events to be recorded in order to assist Government to plan for development as well as security purposes.
Fofana comes to the NCRA hierarchy with a wealth of managerial experience – he is the Managing Editor and Publisher of one of Sierra Leone's leading Newspapers, the Global Times, a role he has served since 2009 to date. His managerial career started at the New Vision Newspaper in 1996 where he served as Managing Editor till 2002. In 2002, he was appointed by the late former President of Sierra Leone, Ahmad Tejan Kabbah, as Information Attaché to the Sierra Leone High Commission in the United Kingdom where he served until 2008. He was Vice President of the Sierra Leone Association of Journalists (SLAJ) between 1998 to 2000. Earlier in the Bio dispensation, Fofana was appointed Chairman of the Board of Directors for the Sierra Leone Cable Network (SALCAB) between 2018-2020.